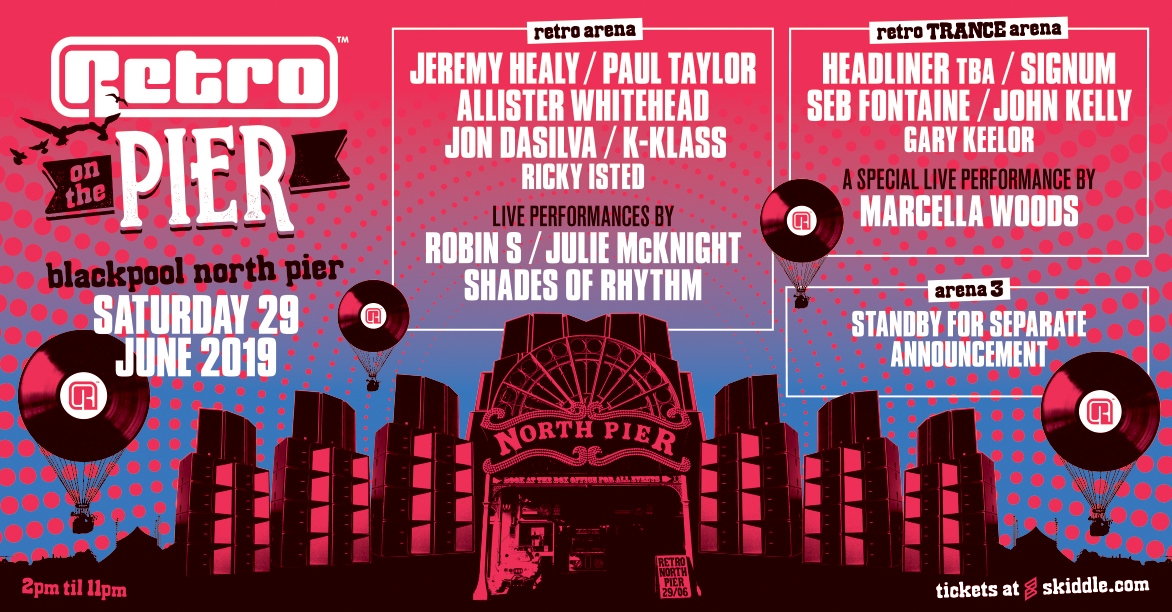 Welcome to our first full-on Retro on a pier, we wanted to switch it up to celebrate the landmark of our 30th birthday party and we have done just that.
An exceptional setting deserves an exciting lineup and we have assembled something very special here, three arenas packed full of international headers, carefully selected by the team who knows exactly how to deliver – the brand that has always been at the forefront of the dance scene. 
For years we have been waiting for the opportunity to pay homage to classic trance, a genre of house music that has played a big part in our musical journey so we split the classics scene straight down the middle and bring you…
Retro arena
Another stunning collection from the masters of all things house.
Retro trance arena
For the first time ever at Retro, some of the biggest names in the trance scene take over a full stage.
Line up A-Z 
Alistair Whitehead
Gary Keelor
Jeremy Healy
John Kelly
Jon Dasilva
Julie Mcknight
K Klass 
Marcella Woods
Paul Taylor
Ricky Isted
Robin S 
Seb Fontaine
Shades Of Rhythm
Signum
+ Many more
Let's all go OFFSHORE – SEASIDE EUPHORIA is here!