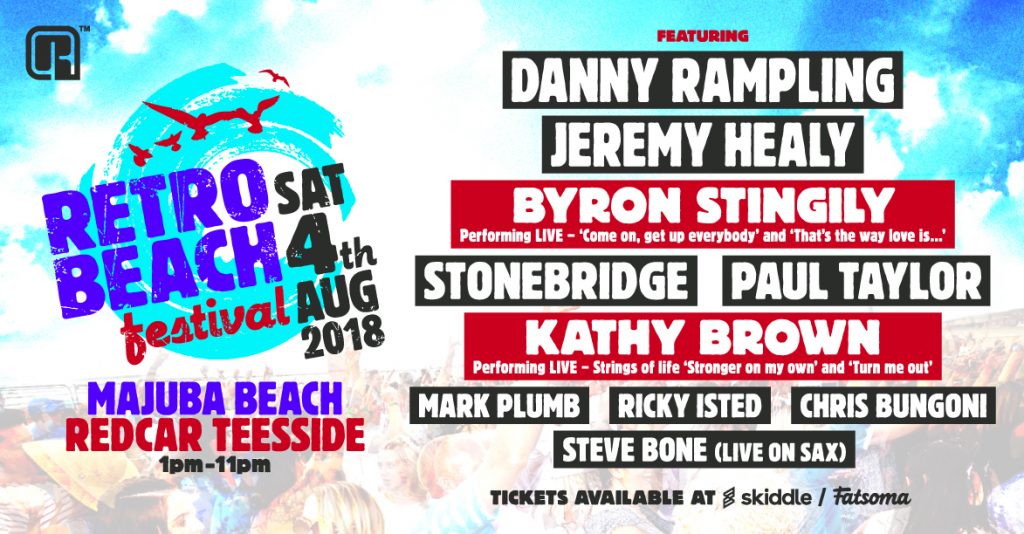 One day, one stage, one sound, one family. We are the Retro Beach Festival.
Our sound began three decades ago on a dance floor, creating a feeling like no other – we've held on to that feeling and put it on the sand.
It's our third year and this will be the best beach festival yet. A celebration of house music with the undeniable vibe created by the Retro family.
We don't compromise when it comes to our unique music policy, carefully handpicking DJ's and Artists and giving them the opportunity to play full sets on our beach stage.
Immerse yourself in each unique sound – coming together as one. It's a thing of beauty.
…. and then there's the after party.
Tickets available on Skiddle or Fatsoma now.
Head over to our Facebook page to keep up to date on all that's happening on the sand.
View the photos from 2017 here.